World Book Day 2018 (1 March 2018) is getting a boost this year for pupils at a Sheffield secondary school.
Pupils now have access to thousands of new books thanks to support from PK Education.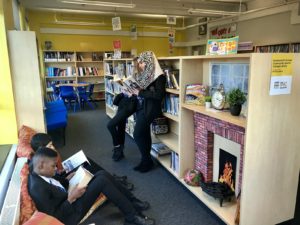 PK is now the proud sponsor of Handsworth Grange Community Sports College's new library after the agency funded the annual subscription to allow the school access to 2,000 popular ebooks.
Staff at the 1015 pupil school have donated their staffroom to house the new library. It is hoped the addition of ebooks to the library will appeal to an entire new audience of reluctant library borrowers and target the gadget generation.
Pupils will be able to borrow an ebook as they would a book, and view it on an e-reader, mobile, tablet or computer.
Assistant Headteacher, Steph McCoy, said she was overwhelmed with the sponsorship grant.
"We are hugely grateful to PK Education for funding our ebooks," she said. "The subscription to so many ebooks will support the school's focus of improving reading ages of all pupils and promoting reading for pleasure."
The school, recently rated outstanding by Ofsted, opened the doors to its new library in October. It is based in the old staffroom – after staff happily gave up their space in order to create an improved reading area for pupils.
Previously the library was situated in an atrium style area of the school which was a thoroughfare and could be noisy.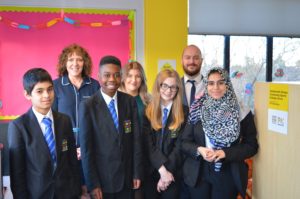 The ebook scheme was launched after the recent February half-term and will run as a pilot project for the first year. Termly reading tests will be undertaken to monitor the success of the school's reading and language focus.
Dale Housley, PK Education's Sheffield manager, said: "Here at PK we are passionate about pupils getting the very best education, that's why our ethos is to intelligently match teachers and support staff to schools.
"Libraries are a hugely important part of school life and we are delighted to be the sponsors of Handsworth Grange's new library.
"It's fantastic that pupils will be able to enjoy so many more titles and we hope the offering of ebooks will help a new generation of children develop a love of reading."
Happy reading Handsworth Grange!