A year 6 pupil, Malaika Iqbal, from The Rosary Catholic Primary School in Saltley, has won a national Christmas card design competition.
Malaika's design was selected by the competition organiser, PK Education, from hundreds of entries from primary school children. As well as winning £75 for herself, her design won her school £200 to spend on equipment. Malaika's winning design has also been reproduced on the supply teacher agency's Christmas card which has been sent to thousands of schools and staff this year.
Sarah Evans, Gifted and Talented Art Teacher at The Rosary Catholic Primary, said: "Malaika was completely overwhelmed winning first place and her gift and could not wait to go home to start spending her voucher. The PK Christmas card competition has inspired the pupils at Rosary Catholic School and now everyone wants to join Art Club."
Congratulating Malaika, Lee Carpenter, Director of PK Education, said: "Well done to Malaika. We had hundreds of entries – the most ever – and it was a difficult decision to make but her great picture really stood out – it captured everything we all love about Christmas. We're very proud to have it on our company Christmas cards this year."
In addition to Malaika, children from schools in Nottingham and Gateshead claimed runners' up prizes. A Year 5 pupil, Ruby from the Sacred Heart Catholic Voluntary Academy came second and Year 5 pupil, Will fromEslington Primary School gained third place.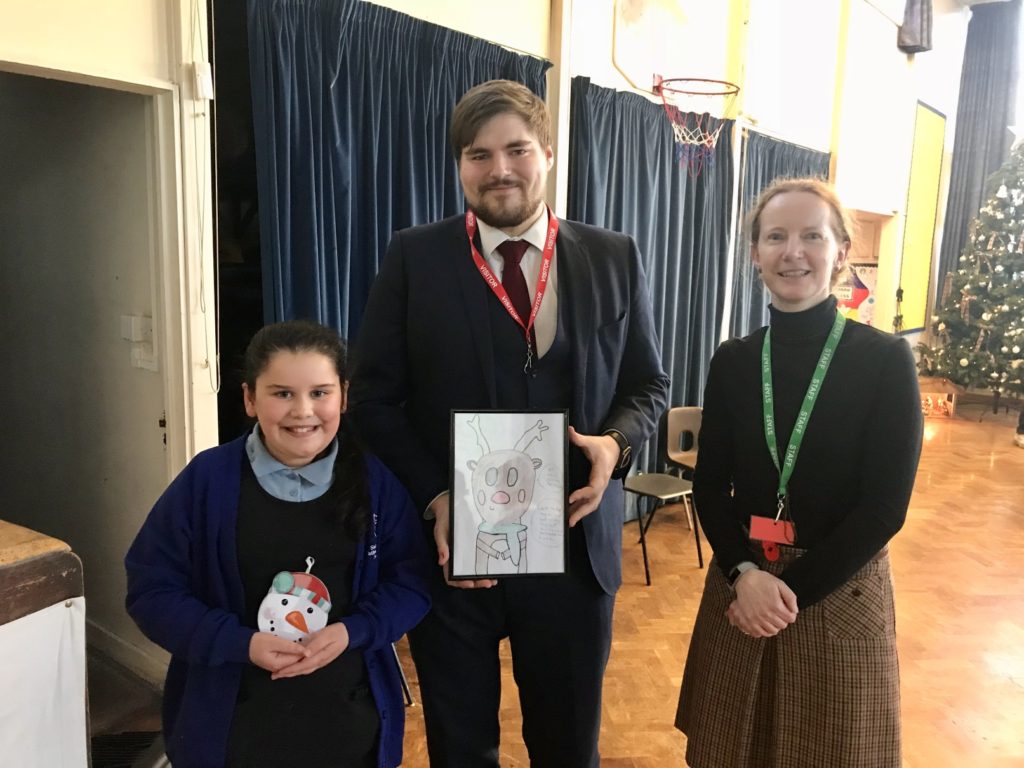 Established in 2005, PK Education is a leading teaching and support staff supplier with seven regional offices in the Newcastle, Wakefield, Sheffield, Nottingham, Leicester, Birmingham and Manchester.
If you are interested in supply teaching opportunities visit www.pkeducation.co.uk