Who is the 2018 PK Education Christmas card winner? Well, it's not only . . . Izzy-Mae (Year 7) from Highfield Middle School in Newcastle. She has won the national competition to design our company Christmas card. Izzy was one of many primary school aged children who picked up their pens, pencils and paint brushes and excitably, entered the PK Education competition. It's a whole lot of fun with prizes to be won, wait no, that's Fun House hosted by the legendary Pat Sharp.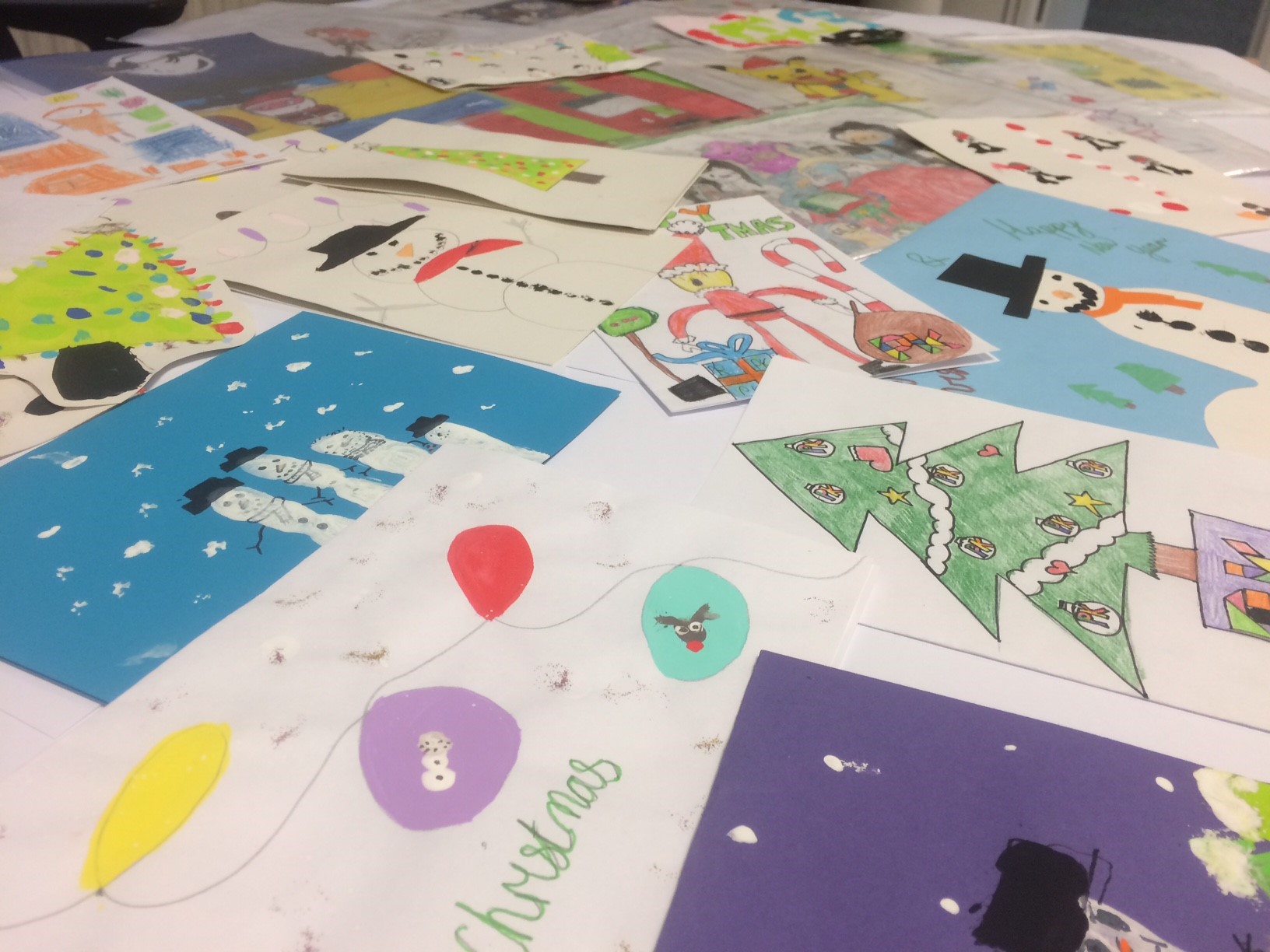 It was truly a difficult decision but there can be only one. . .winner! Our PK Education consultant, David Todd bounded into Highfield Middle School and joined an assembly in front of around 400 pupils. The Deputy Headteacher Miss Catherine L Haslam explained to everyone that the competition winner had been chosen; then introduced David to get on with delivering the result.
David held the framed winning Christmas card design tightly against his chest, facing away from the pupils whilst explaining that one lucky pupil sitting in assembly had won not third prize, not second prize but first prize. Their design would be printed on Christmas cards and seen by hundreds of clients and candidates. Without without any further delay David revealed the winner by carefully turning the frame around to the eager audience.
Izzy had absolutely no idea she had won up until that point and was understandably very excited and in disbelief, bless her! "I couldn't believe it was me!" Izzy hollered.
In recognition of her brilliant effort, Izzy-Mae was presented with a £75 Amazon voucher. She was also given a dozen printed cards with her design on, to write seasons greetings and send onto friends and relations. Highfield Middle School was given a £200 voucher to spend on resources and equipment to benefit all the pupils in the school.
David thanked all the pupils in assembly for their brilliant entries and then asked them to give Izzy a big round of applause and loud cheer. Miss Catherine L Haslam then joined Izzy and David for a photo opportunity. Izzy looks proud as punch in the photograph – well done once again, Izzy.
As well as Izzy there were also two runners up in the competition from another school
Each pupil won Amazon vouchers for their well deserved efforts. Leighton from Trinity Academy Dene View was awarded second prize and £50 Amazon vouchers for his merry group of snowmen/snowpeople and robin in the park.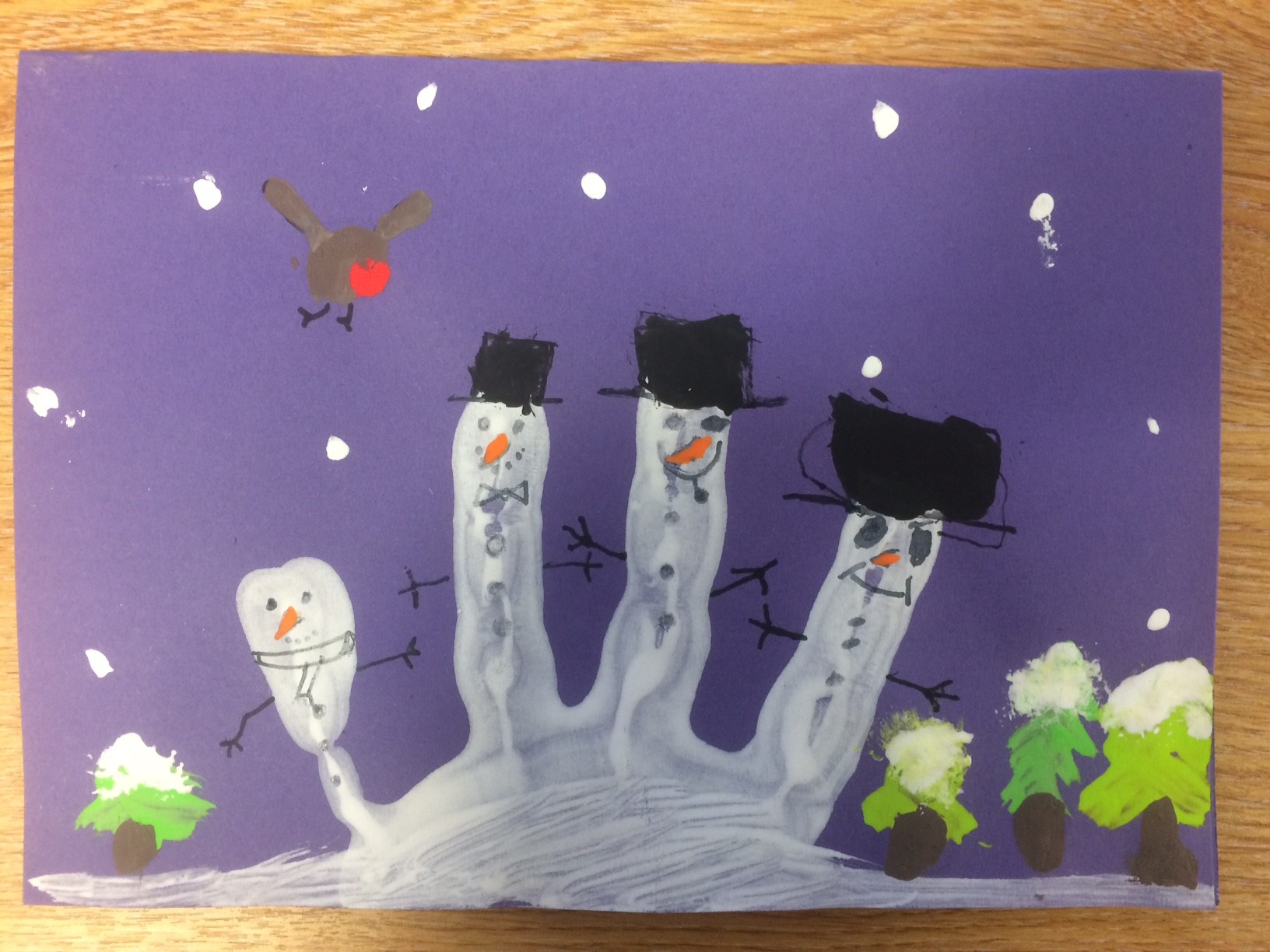 Oliver also from Trinity Academy Dene View, took third prize in the PK Education Christmas card design competition and won a £25 Amazon voucher for his beautiful Christmas tree rendering. A simple but striking design.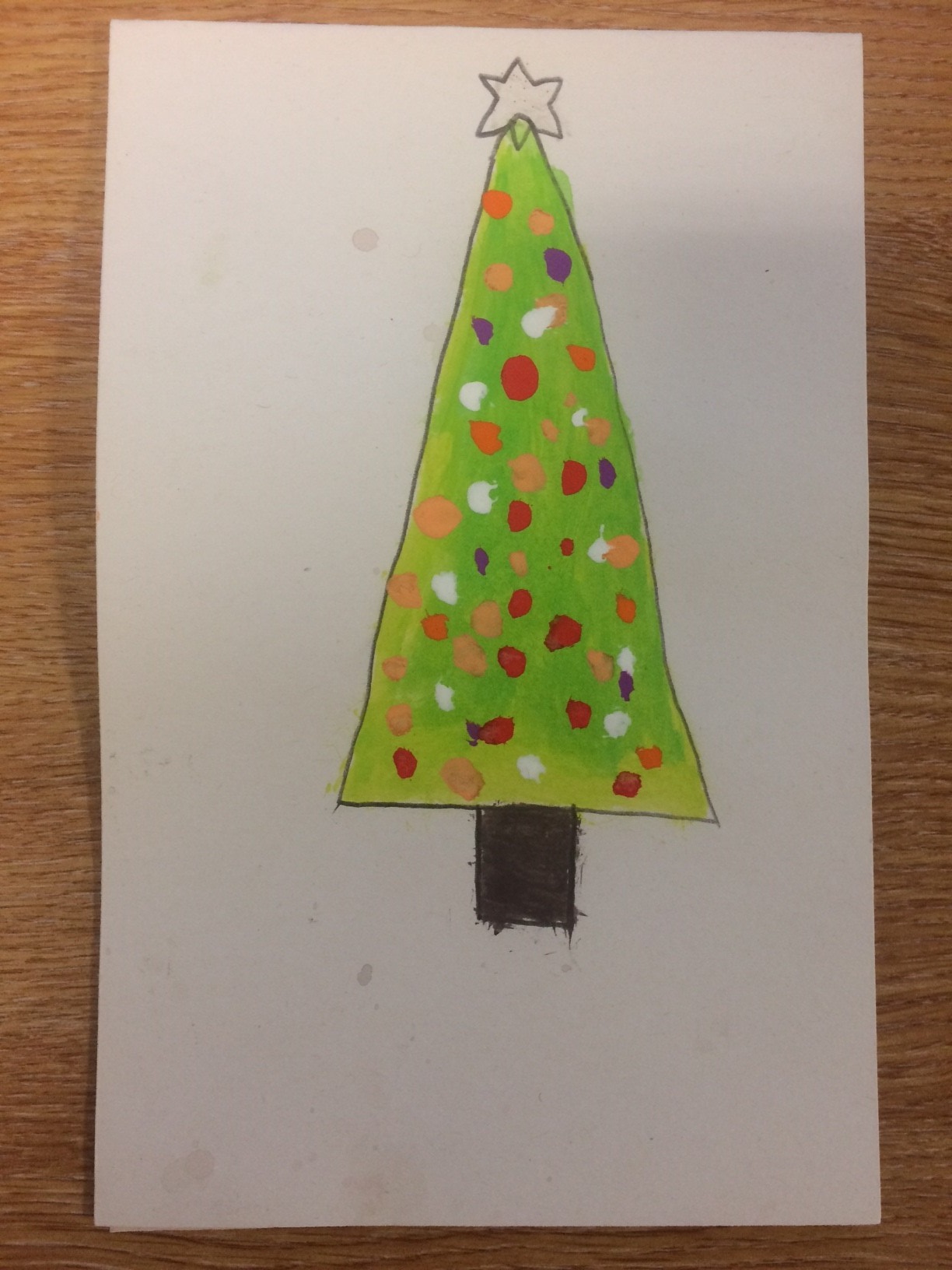 Izzy-Mae's winning design has now been reproduced on PK Education's Christmas cards, which will be sent out to hundreds of schools, teachers, cover supervisors and teaching assistants that we work with. We would like to thank all the schools and pupils who got involved this year and to submit their designs again next year.
Last year a Year 6 pupil, Malaika Iqbal, from The Rosary Catholic Primary School in Saltley won the nationwide competition. In addition to Malaika, children from schools in Nottingham and Gateshead claimed the runners' up prizes. Find out more about last years' winners here.
If you're interested in teaching and support staff opportunities with PK Education, please view our latest vacancies.